Why borrow from Us
✔

We offer some of the lowest interest rates in New Zealand

✔

Fast, Easy and Simple to use

✔

Our Online Enquiry Application usually takes between 5-10 Minutes
✔

If successful, we produce an offer with a complete picture of your loan. Obligation free

✔

If you accept you could have the money in your account within 24 Hours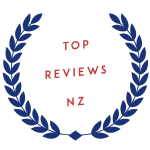 Rates
RATES FROM
9.99% p.a.
Rates 9.99% to 29.99% p.a.
Rates depend on
credit assesment.
TERM UP TO
36 months
Term 6 to 36 months.
Terms and conditions
apply.
Loans
1Loan is a place where people can turn to for unsecured or secured loans when they need money for all sorts of things including:
Car

Education

Renovations

Special events

Holiday

And More

At 1Loan we believe in, and are committed to help make a difference in people's lives, through responsible lending; we therefore make sure that our customers understand the terms of repayment and encourage them to borrow for the right reasons.